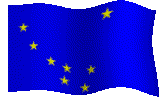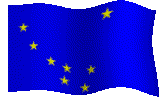 Fish Camp
At the Ayakulik River
A Project of
Ayakulik, Inc.
During the summer of 1999, limited fish camp services will be provided during the King salmon (approx. June 10 to July 15) and Silver salmon season (approx. Aug. 15 to Sept. 30). Trips to fishing holes are unguided fishing excursions for up to 6 days in duration. The Ayakulik River is located on the southern end of Kodiak Island approx. 100 miles from the city of Kodiak and approx. 12 miles from Akhiok village. The Ayakulik River is approx. 30 miles long.
Future plans will include: Bear watching, bird watching, Nature hikes, sea and river kayaking, gold panning, guided float trips, and Halibut fishing in the Gulf of Alaska.
Camp Equipment:
Weatherport tent - 15' x 30', accommodations for 6-8 people and storage for gear.

16' x 32' Building - Kitchen and Dining area.

Water Storage - A 300 gal. water tank is on site and water will be manually chlorinated.

Sanitation - An outhouse is available near the campsite.

Fishing Gear - A limited amount of fishing gear is available, but clients are encoraged to bring their favorites.

Food - Ayakulik, Inc. will provide breakfast and dinner, and sack lunches will be provided for.

Bathing - A traditional Native steam bath (banya) is available.
Contact Information:
Ayakulik, Inc.
PO Box 140641
Anchorage, AK 99514
(907) 279-7911
or
Ayakulik, Inc.
PO Box 8801
Kodiak, AK 99615
(907) 486-4349
sedula@gci.net


Webmaster: Brian Brandon graymouser@gci.net
Last Modified on: 08 Jun 99